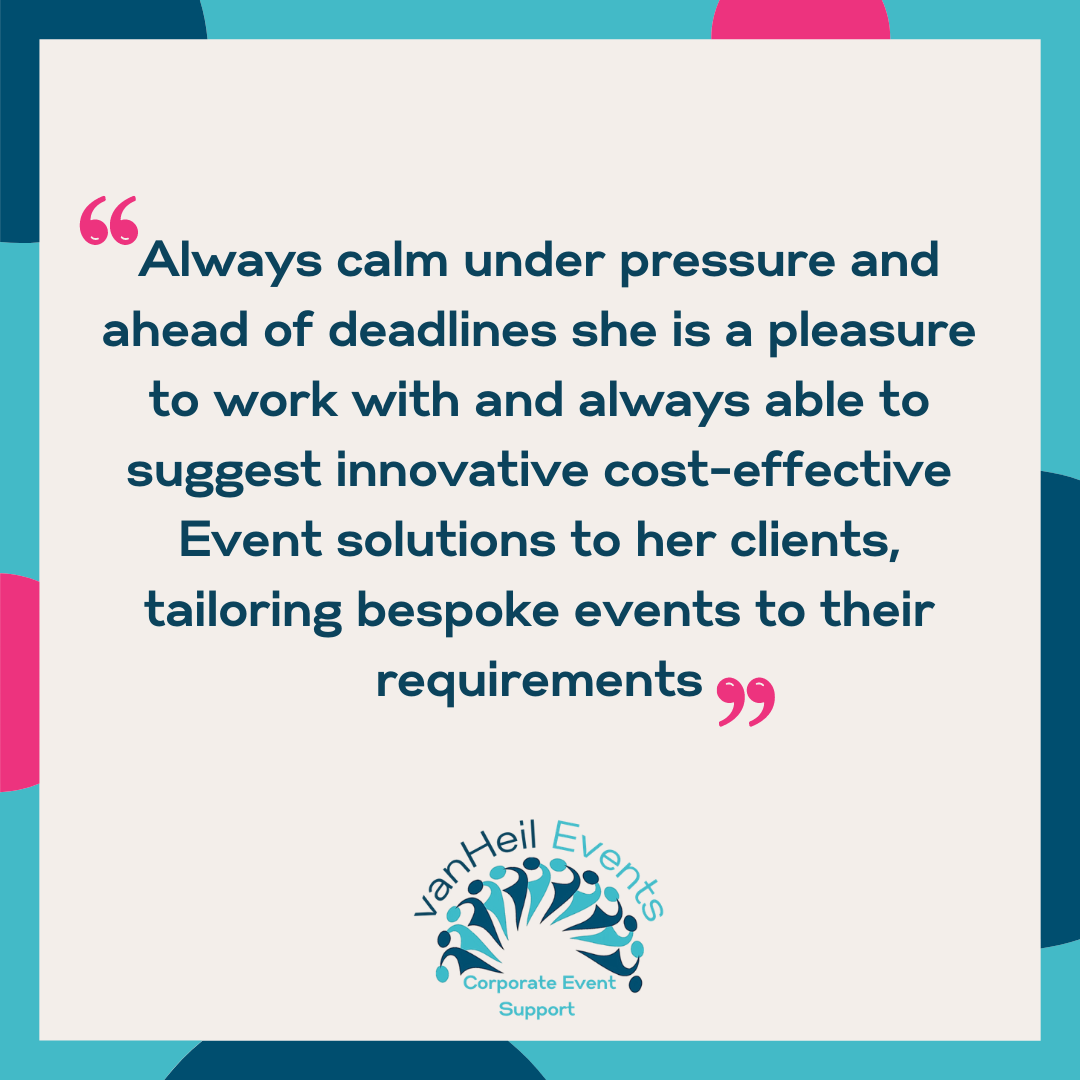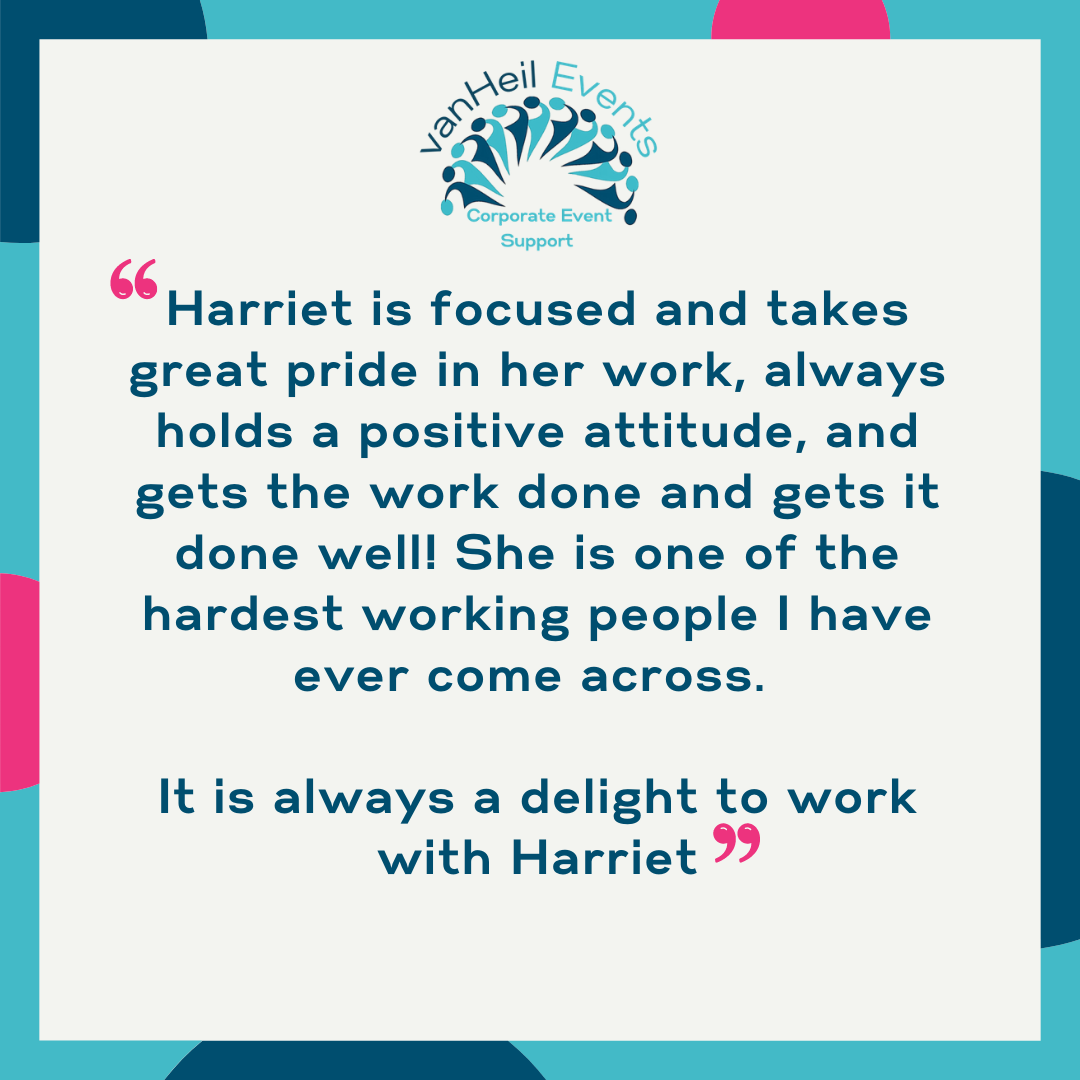 Corporate Meeting Support
At vanHeil Events, we pride ourselves on offering our clients high-quality, affordable event management support.
From Conferences to Christmas parties, we work closely with you to ensure that every tiny detail of your event brief is considered.
With years of corporate experience under our belts, we have the expertise necessary to execute quality events that deliver the WOW factor. We can provide support at every step of the planning process; from searching for venues to sourcing attendee goodie bags right the way through to onsite registration and co-ordination.
Take a look at some of the services listed below we can help you with, we can tailor our services to "white label" as one of your team or work independently. Whilst full-service events planning has been our "thing" for the past 16years we understand that sometimes you just need someone to step in and manage a single part of the process, so we are always happy to adapt our services to best fit your organisation's needs.
Pharma & Healthcare Meeting Support
With over 15 years of Pharmaceutical & Healthcare meeting experience, we can help to coordinate your meetings with HCPs – ensuring that all elements are compliant and follow relevant country and local authority guidelines.
We have a wealth of knowledge organising and running a variety of meetings for our Healthcare clients including:
Advisory Boards

Congress Attendance

Symposia bookings

Investigator meetings

KOL & Steering committee meetings
For all HCP & Healthcare meetings, we are able to assist with the HCP reporting materials and coordination of HCP expense reimbursement & honoraria payments.